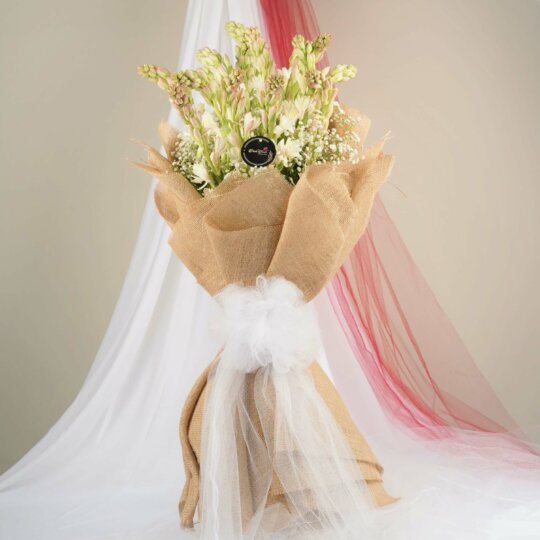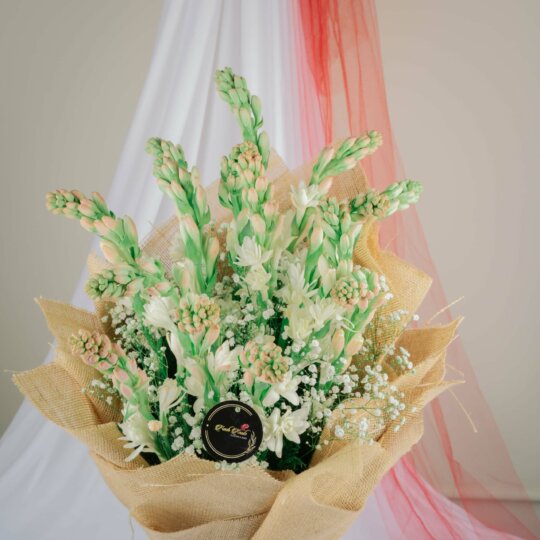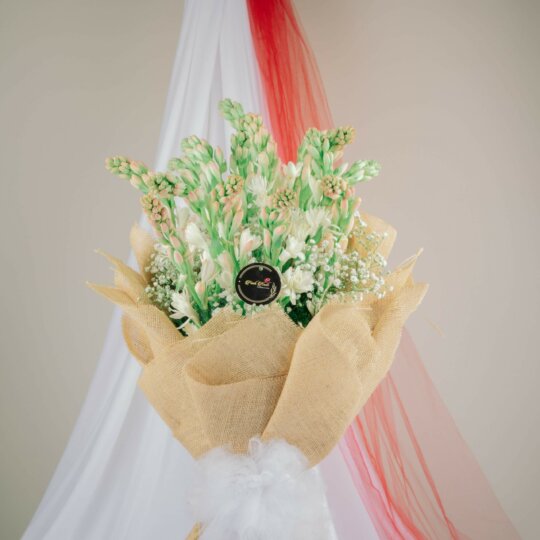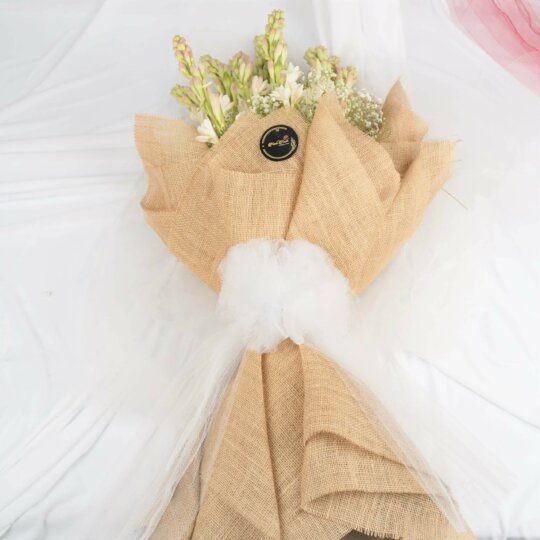 Aroma Bliss- Bunch of Rajanigandha And Daisy
Experience the perfect blend of elegance and fragrance with our "Aroma Bliss Bouquet." This stunning arrangement features the fragrant Rajanigandha flowers and pure white daisies, thoughtfully wrapped in natural jute. Embrace the serene beauty of nature and indulge in the delicate scents that will transport you to a tranquil oasis.
Ideal for any occasion and eco-friendly in its wrapping and content. Whether it's a birthday, anniversary, or simply a gesture of appreciation, our aroma bliss bouquet is a gift that embodies natural beauty and evokes a sense of calmness.
What you get
No. of fresh flowers stems: 16
Type Of Flowers: TubeRoses (Rajanigandha) and Daisies (Chrysanthemums)
Colour of Flowers: White
Décor:  Burlap Wrap with Cotton net ribbon
Perfect gifting for: Spouse, Friend, Colleague
Description
The images seen here are from a recent arrangement that we dispatched to customers like you. Flowers and plants, as well as additional presents, are natural goods over which we have little influence. As a result, we may change some flowers depending on the season and availability to ensure that the gifts with flowers delivered to you are fresh and of great quality. Because these are natural goods, plant size and appearance may vary. The artefacts in the image are intended for illustration reasons and may not accurately represent the gift included in the arrangement.