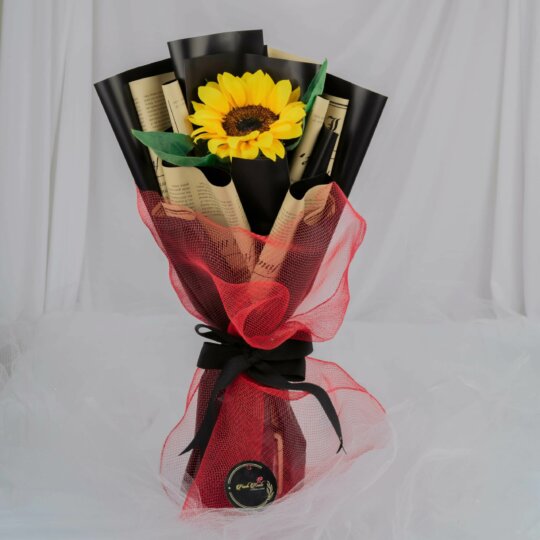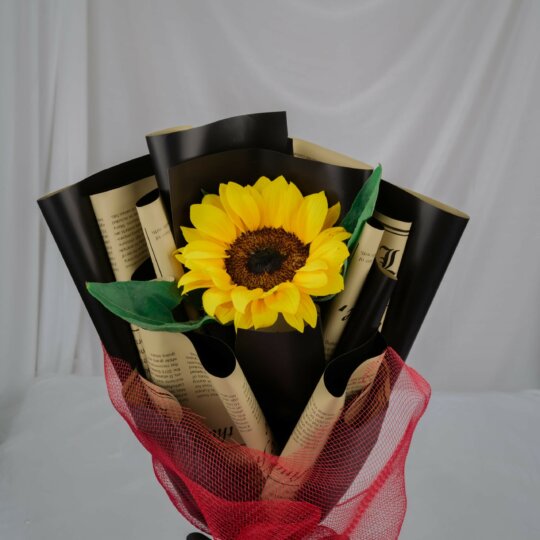 Sunny Mornings – Single Sunflower Bouquet
Introducing our exquisite Single Sunflower Bouquet, that features a solitary sunflower, carefully selected for its vibrant hues and striking presence. Each sunflower in our bouquet is handpicked to ensure the utmost quality and freshness. Its vibrant color and robust shape make it a centerpiece that demands attention and admiration.
Whether you're looking to brighten up your living space, celebrate a special occasion, or surprise a loved one with a thoughtful gift, our Single Sunflower Bouquet is a perfect choice. It brings a touch of nature's splendor into any setting, bringing warmth and positivity to every moment.
What you get
No. of fresh flowers stems: 1
Type Of Flowers: Sunflower
Colour of Flowers: Yellow
Décor: Black And Beige Paper n Net wrap
Perfect gifting for: Family, Friend, Colleague
Description
The images seen here are from a recent arrangement that we dispatched to customers like you. Flowers and plants, as well as additional presents, are natural goods over which we have little influence. As a result, we may change some flowers depending on the season and availability to ensure that the gifts with flowers delivered to you are fresh and of great quality. Because these are natural goods, plant size and appearance may vary. The artefacts in the image are intended for illustration reasons and may not accurately represent the gift included in the arrangement.